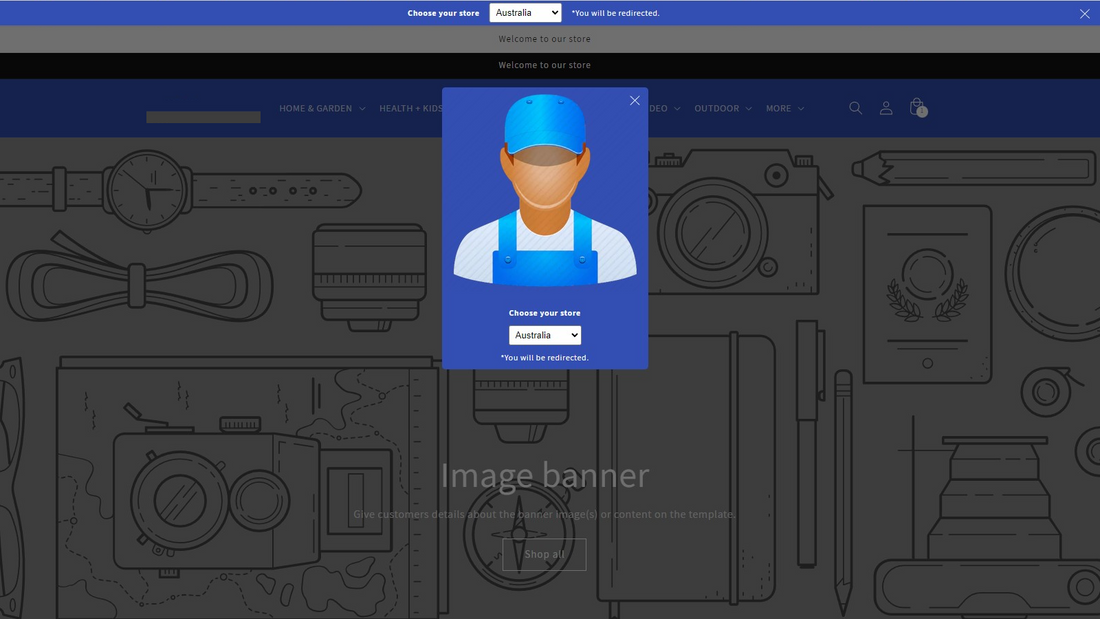 Easy Popup Store Redirector – Shopify
Features
Scheduled Promotions Countdown

Using the scheduled banner, text and video sections, you would be able to setup all your promotions ahead of time, to automatically go live.

Accordion Blog + Single Row

The Blog category as a Accordian is very usefull for providing FAQ's, job listing and store location lists.

Expanding Row + Gallery

The single expanding row is usefull for when you want to provide text in a condensed way. Also includes a Masonary Grid Image Gallery.
About the app
This app adds new functionality to the default Dawn Theme v3.0+ only. (older versions are not supported).
Add-on sections included

Scheduled - Hero Banner with countdown
Scheduled - Rich Text Block with cowntdown
Scheduled - Video
Blog category as an Accordian (FAQ's)
Single Row ExpandingRich Text
Custom Code section for liquid, javascript and html code
Masonary Grid Image Gallery
Bonus -Party Modebutton (just for fun)
More add-ons to be added in the future

Use Cases

Scheduling multiple hero banners, rich text and video, for promotion over the holidays which will automatically launch and hide on scheduled dates.
Use a blog category for a simple to use FAQs section, a Careers listing or a Stockist by state page in your site, displayed as a accordion in a compact way.
Custom Code section used for including local and 3rd party code for example pop-ups, banners and tracking.